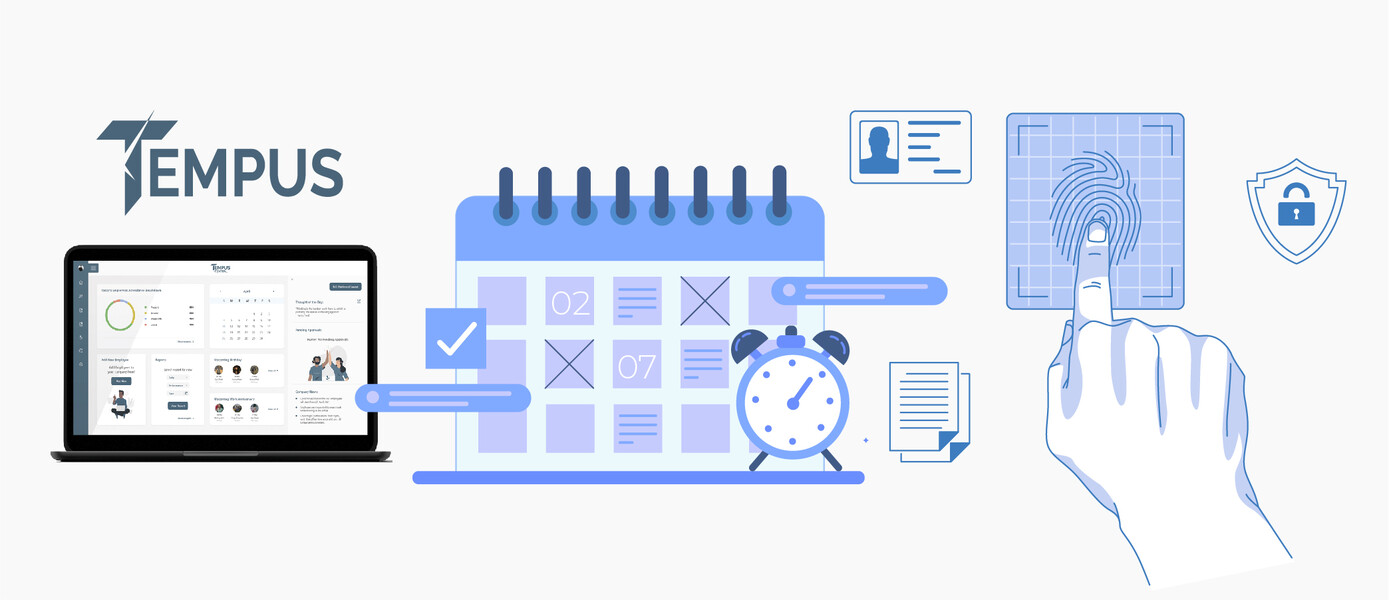 How can we elaborate on the Attendance Management System? 
 Attendance Management is the most vital job of the HR department in each type of industry whether it's a manufacturing industry, food industry, textile industry, real estate industry, mining industry, or FMCG. As every company must follow some rules and regulations regarding employment like the Factory Act, and Minimum Wages Act to count total working hours & overtime – compensatory day off policies for maintaining great work environment culture at the organization. So, Efficient Attendance Management is the key requirement to maintaining a healthy work-life relationship between employees and the organization.
What makes the Attendance Management System a crucial requirement for any Organization?  
Whether your organization is large-scale, medium-scale, or small-scale Attendance Management is an inherent requirement despite the size. What are your company's biggest assets? Men, Machine & Material. So, when Employees are included must require an asset managing their attendance wisely & analyzing it for better results needed work to be done every day by the HR Department. Attendance management is not only required to increase productivity but also for wages.
Which features should be included in every idle Attendance Management System?  
Evolution made from Manual Attendance entry registers to biometric attendance machines. When we are talking about attendance management, we should be aware that it is only useful when the attendance management system is working in real time. Today we are in the era of Cloud-based Attendance Management systems with a geofencing mechanism that allows employees to register attendance on the go. The date of Attendance can be stored safely on Cloud and it's also possible to direct the integration of Attendance Software with the Payroll System.
Nowadays so many organizations realize how important Attendance Management Software is and that's economical too.
Here features of the Latest Management System are listed: 
Core HR 
Manage company details with unlimited dynamic fields
Manage locations and sub-locations
Manage departments and sub-departments
Add admin with access rights
Add unlimited designations
Configure employee form with unlimited dynamic fields
Attendance Policy 
  Create a company, location, department, and employee-wise attendance policy
 Advanced overtime policy
 Advanced compensatory off policy
Leave Management 
  Create unlimited leaves and leave groups
 Advanced leave group policies
 Create leave policies for new joiners, trainees, and full-time employees
 Create variable leaves
 Credit advanced periodic leaves
 Create gender-specific leaves
 Advanced leave combination settings
 Create sandwich leaves
 Advanced leave carry forward settings
 Add leave encashment limits
Holiday Management 
  Advanced holiday settings
 Manage company, location, department, and employee category-wise holidays
Shift Management 
  Advanced shift builder
 Create flexible shifts
 Work-from-home policy
 Hybrid workspace management
 Manage shift-wise attendance rules
 Manage shift wise punch in or out rules
 Advanced break settings
 Advanced shift-wise overtime rules
 Add location-wise shifts
Schedule Management 
  Manage advanced shift schedules for locations, departments, and employees
 Create weekly and monthly shift cycles
 Create rotational shifts
 Set auto-shift policy
User Management 
  Give user and management-level access
 Manage mobile app access for all users
 Advanced application approval settings
 Apply for leaves, missed punches, convert OT to C-Off, work from home, C-Off, and tours
 Allow tour check-in
 Set up auto approvals for tour check-in
 Advanced manual attendance correction
 Set attendance locks for payroll
 Manage to leave accrual ledger
 Manage temporary and permanent shift changes
 Manage temporary and permanent department changes
Biometric Device Management 
  View real-time punches
 Manage attendance devices
 Integrate with supported third-party machine vendors
 Transfer and copy users from different machines
 Transfer and copy finger, face, palm, pin, and card profiles
 Manage device attendance logs
 Manage user transfer logs
Dashboard 
  Employee attendance KPIs
 Birthdays and anniversaries
 Analyze leave application trends
 Department-wise attendance overview
Multilingual 
 Let's have an Overview of the Advantages of Modern Attendance Systems:
Seamless integration 
 As every company requires data on the presence of employees for the calculation of wedges, the Modern Attendance management system should directly integrate with the payroll system for automating salary calculations.
 Reliable Cost 
Modern Attendance System reduces so many hectic tasks of managing Attendance but at the same time, it never should be too costly. In the market, there are available solutions that are pocket-friendly too.
 Data security and safety  
In the latest Attendance Management System Software, one can store data safely in Cloud.  The Attendance System can effectively integrate with different biometric devices.
 One such solution is Tempus Suite in which you can get different modules like Tempus Central (A centralized application for managing your human capital), Tempus People (Enable your employees with Tempus People), Tempus Canteen (Finally, you can stop worrying about your canteen management), Tempus Contractor (All your contractors at one place), Tempus Visitor (Automate & Simplify your Visitor Management System), Tempus Device (Monitor check-in and check out of your employees). In this Attendance Management System, you can take benefit of all the above-mentioned features with minimal cost & the best service.
By using Tempus Central & Tempus People you get the benefit of: 
Cloud Base Web Application
Auto Downloading Data within 2-3 Seconds
Bulk Excel Upload Facility
Leave / Tours/ Coff/ Gate pass applications for employees
Mail Notification to Managing Authority regarding Employee's Application
3 Level Reporting Group Authority regarding Employee's Application
Attendance Lock Facility available for Payroll
Mobile Application Available
Check-In/ Check-Out Using Geo Tracking
Complete Security check regarding Employee's Attendance from his registered number
Flexible Shift Schedule – Daily Shift Change / Duration wise Shift Change Possible
Temporary / Permanent Department Change Facility
The policy can be set Employee wise/ Shift wise/ Company-wise
Employees can apply for Shift Change
Employees can see their Attendance Report
Timesheet to display Check-in & check out time
Admin can share News/ Thoughts using Software
 Summary of the Latest Attendance Management System: 
 For best management decisions, the organization should keep an eye on data received from Attendance Management Software. HR Department gets an overview of employee's punctuality & regularity by monitoring reports in just a few clicks. It's the best option to generate complex attendance & shift policies effectively with the best accuracy & simplicity.